Welcome to Intensa!
Intensa is a manufacturer of medical and laboratory furniture and equipment engineered specifically for the healthcare and higher education markets.  We offer a complete line of furnishings, with a wide range of useful features and benefits designed to provide solutions for any scale budget requirements. At Intensa, our products are manufactured to the highest in quality standards, providing the end user with a true value product.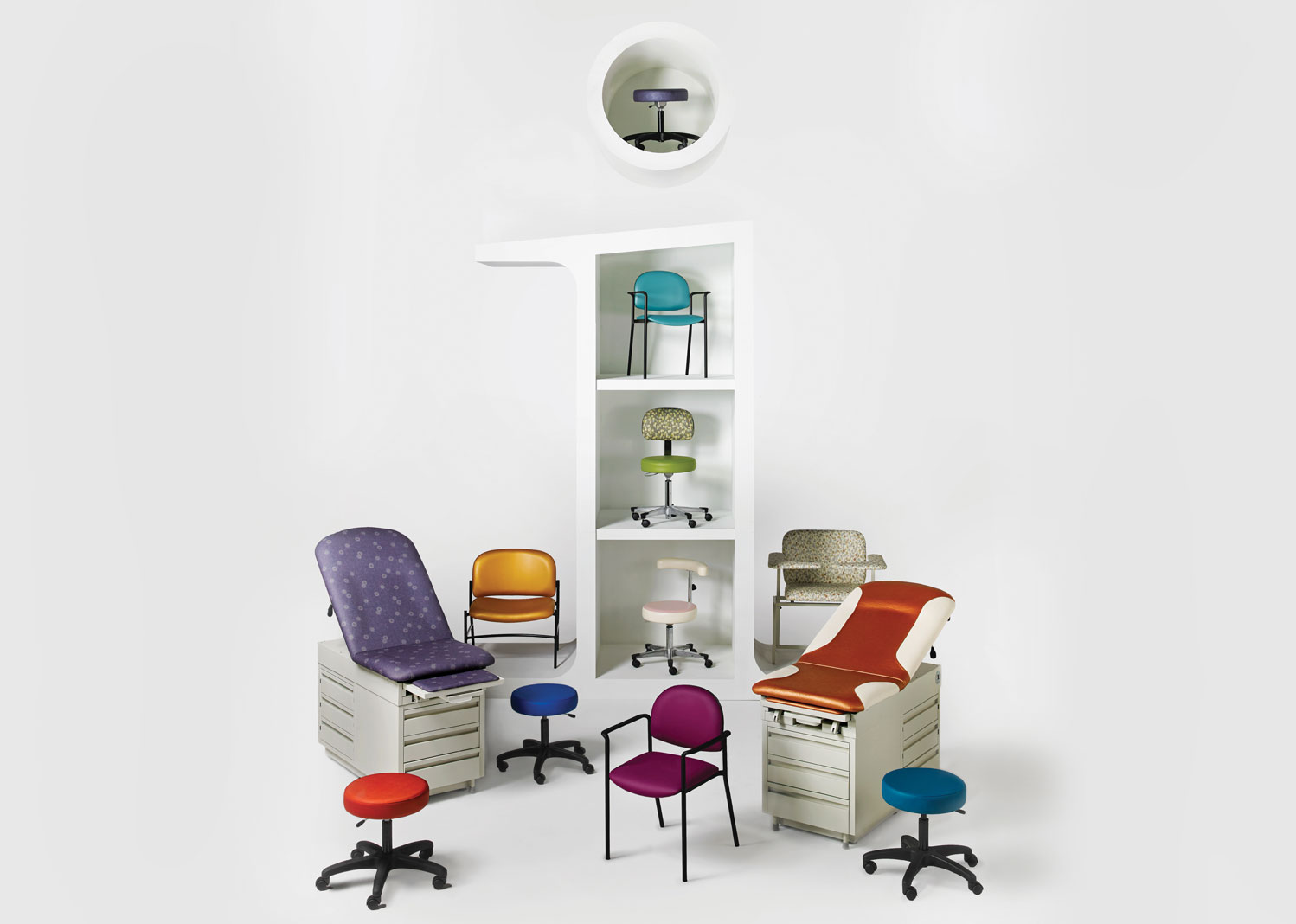 Environmental Commitments
Intensa Inc. is an environmentally conscientious manufacturer who is concerned about the environmental impact of product design and manufacturing, and content and recycling of packaging. These concerns are translated into pro-active steps to protect the environment, its natural resources and preserve sensitive ecosystems. The steps Intensa Inc. is taking to help the environment are as follows:
Extending Product Life:
Intensa Inc. designs products to last an extended period of time by using commercial grade components such as high density foam, self-skinned polyurethane arms, hard wood chair shells, resin bases and durable fabrics. These components when assembled provide a durable product meant to last and stand up to the demands of the workplace. Replacement parts are available for any of our products to repair rather than replace the complete item. However, should a chair need replacing, all of the parts can be recycled.
Recycling:
At Intensa's manufacturing facility, we attempt to recycle all excess foam, fabric, wood and cardboard. These waste products are collected and sent to recyclers to be preprocessed and used again in other products. As well, products used in the manufacturing process have a recycled content; such as chair bases, casters, steel frames, some fabrics and chair arms. All cardboard shipping cartons have the highest possible recycled fiber content. At Intensa Inc., we try to ensure that companies that receive and install the product have a recycling program, so the packing material does not end up in a landfill site. Where possible, products are shipped bulk packed to reduce packing or shipped plastic wrapped to eliminate packing material altogether.
Reducing VOC Emissions:
We are concerned about the healthcare and medical environment and the indoor air quality. In manufacturing, Intensa Inc. uses products or processes that reduce VOC (volatile organic compounds) emissions. Adhesives that are used are VOC free which reduce product off gassing. For metal chair frames, Intensa Inc. uses an electrostatic powder coating process that is virtually VOCfree and produces less waste during the process. Through this process, 98% of the coating is used. A system collects excess powder or over-spray, cleans it and recycles it through the spray and the painted portions of the products are covered in a non-petroleum solvent.